Ref# 308906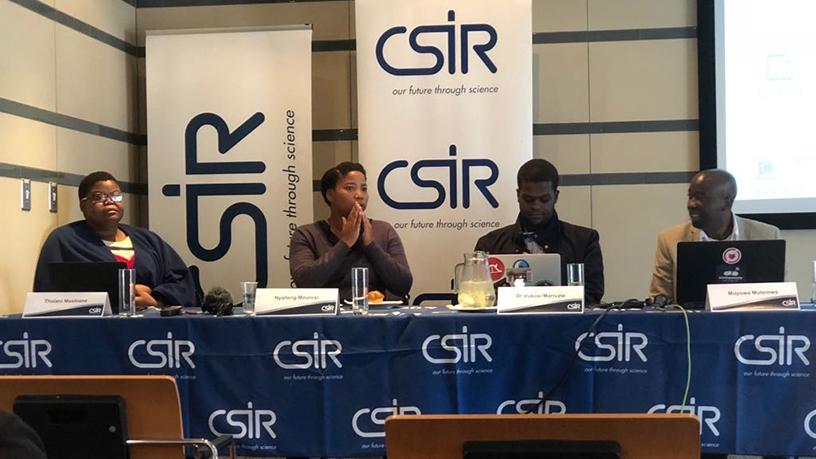 About the job:
The CSIR has a vacancy for a Research Group Leader within the Biosciences unit. The successful incumbent will be responsible for leading and managing a team of scientists and engineers in process and product development at bench and pilot scale involving extraction, purification and isolation of bioactive compounds from natural sources and formulating these into innovative products in collaboration with local enterprises. This position is based in Pretoria.
Key responsibilities:
Lead in field of knowledge, guide researchers, engineers, students and interns in process and product development, towards delivery of technology packages and products for commercial implementation;
Manage of a team of scientists, engineers, students and interns;
Ensure optimal utilisation of competency towards meeting delivery targets through project management;
Manage infrastructure and equipment and the necessary set-up, implementation, commissioning and safety of unit operations;
Develop skills in process flow-sheeting, process integration, process optimisation, techno-economic assessment, process modelling and technology packages;
Work at various scales and sites as may be necessary to ensure successful development, demonstration and implementation of technology;
Facilitate the development of a technology pipeline through integration with early stage Research and Development (R&D) groups and with the Bioprocessing Research Group;
Ensure appropriate best practice and compliance with agreed quality and safety standards such as GLP, GMP, and execution of Standard Operating Procedures (SOPs) to required performance requirements;
Lead and participate in fund-raising and set up and service strategic stakeholder and client relationships;
Build and maintain a critical mass of skills in agroprocessing and product development.
Qualifications, skills and experience:
A Master's degree in chemical engineering or equivalent with at least five years' experience in each of the following:
Technology leadership role in agroprocessing and product development;
Technical industry product and process development and commercialisation;
A doctoral degree will be an added advantage;
A track record in successful technology development, transfer and implementation is essential;
Good people skills and experience in mentoring is essential.
Demonstrated ability to attract funding
Closing date: 26 October 2018 
PLEASE NOTE THAT FEEDBACK WILL BE GIVEN TO SHORTLISTED CANDIDATES ONLY.
For more info, please contact the CSIR Recruitment Centre on 012 841 4774 or email us at Recruitmentinfo@csir.co.za